Driving throughput to
Optimize Patient Progression
Connecting Hospitals to their Transportation Partners
Comprehensive Medical Transportation Solution.
Patient Progression & Scheduling Solution
StatCall is a central, single-source digital point of coordination simultaneously connecting hospitals and medical facilities to any transport type, any transport provider and any payor with a few simple clicks. StatCall acts as the automated, digital intermediary between distinct information system infrastructures securely passing information to and from hospital EMR systems and the multiple transportation provider dispatch systems and payor systems. A nexus where all systems communicate information securely and freely. The resulting streamlined patient flow frees up hospital beds faster, decreases wait times and lowers length of stay. StatCall ultimately increases customer satisfaction, increases revenue opportunities and saves staff time and labor costs.
By The Numbers
By The Numbers
150+
Healthcare
facilities served
200K+
Total transports
processed annually
30+
Average dispatch system
per integrations
23.7%
Time savings
per transport
STEP 1
One-Click Transfer of Patient Data to StatCall.
Case manager determines that a patient needs to be transported. One click of the StatCall button in their patient chart pulls the patient's information into a transport request form.
STEP 2
Case Manager Confirms Time and Destination
Case manager chooses the level of transport needed, transport time and drop off location, signs PCS form, reviews and submits the request.
STEP 3
Transport Providers Accept Call
Eligible transportation providers are identified, and the call appears in the CAD of the provider most suited to serve the request.
STEP 4
Patient Transported with Real-Time Transport Status Update & Monitoring
The case manager receives real-time text and email updates letting them know when the vehicle is enroute, at requesting facility, transporting and arrival at final destination. They can also track the location of the unit by going to the StatCall Patient Status Dashboard.
STEP 1
Transport Coordinator in Transfer Center Receives Transport Request
Case managers on the floor use the EMR integration to create a transport request with a one-click transfer of patient info into the StatCall system. The Transport Coordinator receives transport requests into the StatNexus Hub.
STEP 2
Transfer Center Assigns Transport Vendor
Transfer center reviews the call and chooses to share the call with an eligible transport vendor based on resource availability shown in the StatCall system.
STEP 3
Transport Vendor Assigns Vehicle
The call appears in the transport provider CAD and the provider's dispatchers assign a vehicle. The StatNexus feeds real-time status and location updates back to the transport coordinator.
STEP 4
Transfer Center Receives Confirmation of Transport & Information Integrates into Systemwide Analytics Dashboard
All transport data is captured by StatNexus allowing the transfer center to become a single source of truth for all transports. On-demand, customizable reports show compliance, on-scene times, number of transports and more broken down by time period, vendor, facility, department/floor and vendor.
STEP 1
Dispatch Accepts Call
The Dispatcher accepts a transport request directly in their CAD system.
STEP 2
Patient Information Flows to Dispatch CAD & Billing
Data automatically maps into the appropriate fields in dispatch and a compliant medical necessity form is automatically sent to your billing department.
STEP 3
Dispatch Dispatch Appropriate Vehicle
The dispatcher reviews the call and dispatches an appropriate vehicle based on level of service requested.
STEP 4
Patient Transported with Real-Time Transport Status Update & Monitoring
Any updates that occur within dispatch will automatically be sent to hospital users and patient's loved ones if desired allowing for complete transparency.
STEP 1
Patient & Loved Ones Accept Updates
Case managers ask the patient and loved ones if they would like real-time text and/or email updates and verify contact information.
STEP 2
Patient & Loved Ones Receive Real-Time Text/Email Updates
The patient and/or patient's loved ones receive real-time text and/or email updates letting them know real-time transport ETA and when the vehicle is enroute, at requesting facility, transporting and arrival at final destination.
STEP 1
Facility Staff Creates Transportation Request through StatCall
Case manager submits patient information and transportation request to StatCall.
STEP 2
Prior Authorization Request Automatically Transferred to Payor.
Payor receives a prior authorization request with complete patient information for the transport directly into their electronic system for review and approval.
STEP 3
Prior Authorization Approval Automatically Transferred to Transportation Provider
Once approved by the payor, the transportation provider receives the prior authorization immediately. The hospital is updated that prior authorization has been received on its transport status dashboard.
STEP 4
Payor Receives Confirmation and Record of Transport
Payor receives confirmation of transport completion with verifiable GPS tracking and time stamps through StatCall to update patient record.
Comprehensive Online Ordering
Computer Automated Dispatch (CAD) Integration
Electronic Medical Record (EMR) Integration
Physician Certification Statement (PCS) Automation
Transport Scheduling Optimization
Real-Time Visibility & Tracking
Transport Status Notification
Systemwide Reporting & Analytics
Prior Authorization Automation
Hackensack Meridian Health
Eddie Murawski
Director of Communications
StatCall's integration with our dispatch system permits us to optimize patient throughput while strengthening our relationships across the health network and with our customers. The ability to capture accurate patient information electronically enhances our safe and reliable approach to patient transportation.
Priority Ambulance
Shane Garrison
Vice President of Strategic Initiatives and Solutions Integration
As one of the fastest-growing national ambulance companies, Priority Ambulance is always looking for forward-thinking, innovative ways to be the solution for our hospital and medical facility partners. Through StatCall, we have been able to offer real-time transparency into transport status and reports, improve on-time performance and make ordering transport fast and easy for our customers. The StatCall team is on the forefront of digital medical transportation technology, and I am confident will be a long-term partner in delivering cutting-edge, customized solutions.
StatCall connects nearly 100 health care facilities with numerous transportation providers, payors and partners. Below is a sample of our customer base.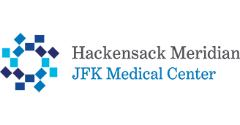 Learn more about how we save our customers time & money!